Ukłony do Maciusia za poświęcenie w przeszukaniu całego Monachium z mojego polecenia.
Udało się! Prosto z Niemiec przyleciały do mnie nowe okulary.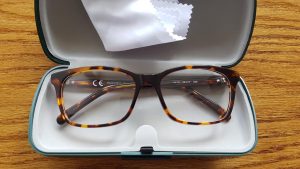 No to teraz mam już komplet: czarno turkusowe, niebieskie, różowe no i te nowe brązowe:-)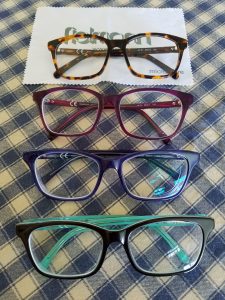 Marzą mi się jeszcze tylko jakieś szare oprawki. Jakby gdzieś ktoś widział, to ja proszę o namiary.