Rano email z takim zdjeciem: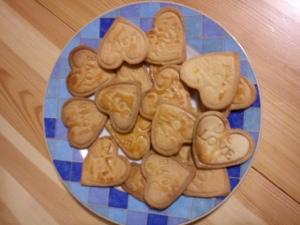 To od Ulinki z Warszawy, ktora sie opiekowalam jak miala niespelna roczek. Wyslalam jej kiedys walentynkowe foremki do ciastek.
Milo, ze wciaz pamieta – mama pomaga:-)
Na sniadanie rozowe nalesniki z twarogiem.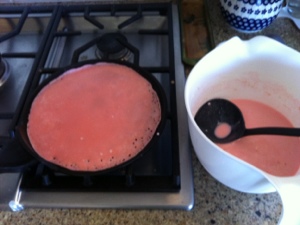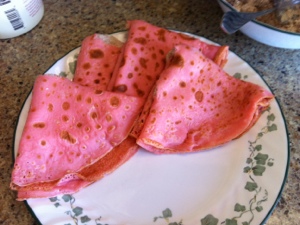 Bukiecik od szefowej i jej meza. Maz jej wdzieczny za to ze asystuje jego zonie, ze jej tak bardzo pomagam w sluzbowych obowiazkach.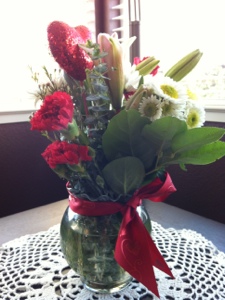 Przed sklepem, w ktorym kupilam marcowy Living, Marthcie Stewart cos sie pomylilo w rachunkach i przestala wysylac mi swoj miesiecznik. Ale blad juz naprawiono, od kwietnia listonosz bedzie przynosil magazyn.